Playstation Plus 365 Days Poland
Playstation Plus 365 Days Poland
Note: Code extends the validity of your account for 365 days. It works only on Polish accounts ONLY. It is in Stock now and welcome to order on SCDkey.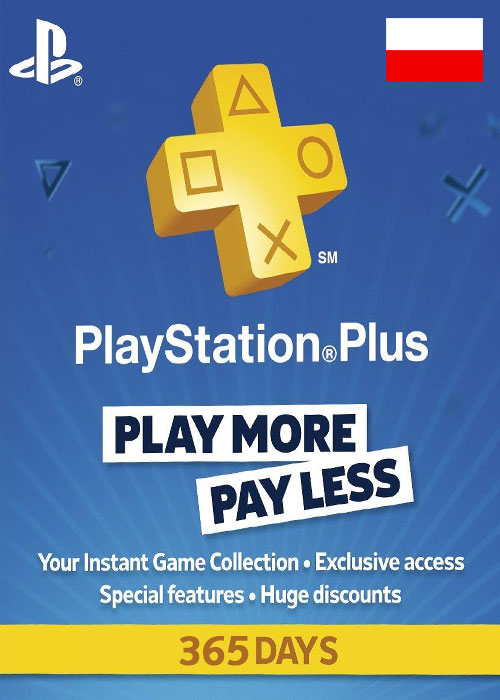 Quente
Plataforma:

Região:

Estoque:
Disponível para pedido
mais vendidos! A demanda excede a oferta! Estamos reabastecendo nosso estoque, enviaremos as chaves para o seu email dentro de 48 horas a partir da sua reserva.
Descrição do Produto
NOTE: This code is suitable for Polish PSN account only.
This code adds 365 days membership to your PSN account. As a PlayStation Plus member, you'll get two games a month, every month, for PS4, PS3 and PS Vita. That's over 60 games a year to download straight to your consoles at no extra cost.
You can enjoy all the benefits of PlayStation Plus on your PS4, PS3 and PS Vita with one membership. Take your gaming to the next level with the exclusive content and exciting downloads of PlayStation Plus.